Né Alois Gromer, Al Gromer Khan was born on April 8, 1946 at farm Hohentann (municipality Altusried/Allgäu) in alpine foothills of Bavaria between Lake Constance and Munich. He spent his early years in England, Morocco and India, where his father worked in the Foreign Office. Gromer Khan claims that he was drawn to the "mysteries of sound" from the first, be it the sound of the bells worn by the Bavarian cows grazing in the alpine meadows near his birthplace, Indian stringed instruments, the drums of North Africa or the "singing" telephone wires on the wind in the freezing Bavarian winters. Gromer Khan claims to have rejected the academic or diplomatic careers his parents expected him to take up.
The 1960s found a twenty-something Al Gromer in London where he took part in a number of creative experiments which were to have a lasting influence on him. According to Gromer Khan, the Prince Tiane na Champassak of Laos introduced him to tantric art and pop star Marc Bolan invited him to join in the all-night jam sessions he hosted. He explored psycho-acoustic phenomena with film director Mike Figgis, and saxophonist Ronnie Scott of Ronnie Scott's Jazzclub, who introduced Al to Ben Webster, Max Roach and Miles Davis, while Cat Stevens, now Yusuf Islam, gave him a taste for English poetry.
Divan I Khas 1984
Track Listing
1 Visions Of Vilayat Khan
2 Hirubilal Part 1
3 Piz Pakiza
4 The Anahat Syndrome
5 Barhat Anga
6 Hirubilal Part 2
7 Zuban
8 Oriam Qarz
Download HERE
Chai & Roses 1987
Track Listing
2 Neon Mond
3 Shirdi (Good To Give Respect)
4 Gensing Antiques
5 Foret Diplomatique
6 In October We Take Rose
7 Shadwell
8 After The Crash
9 Kashi
10 Winter 1958
11 Chai & Roses (Assam Light Inf.Ret.)
Download HERE
Tantra Drums 1998
Track Listing
1.Kublai Tec
2.Ritual, The
3.Agori Dance
4.Moon Retros
5.Take This Ruby
6.Tantra Drums
7.Kula
8.Blue Raga
9.Conga Jog
10.Unmoved Mover
Download HERE
Download HERE
Tabris 1991
Track Listing
2. Landscape And Sky
3. Subhana Recall
4. The Green Domes
5. Subhana
Download HERE
Utopia 1993
Track Listing
1 Utopia
2 Denia
3 Numa
4 Cherry Blossom
5 Mikado
Download HERE
With Amelia Cuni -Monsoon Point 1995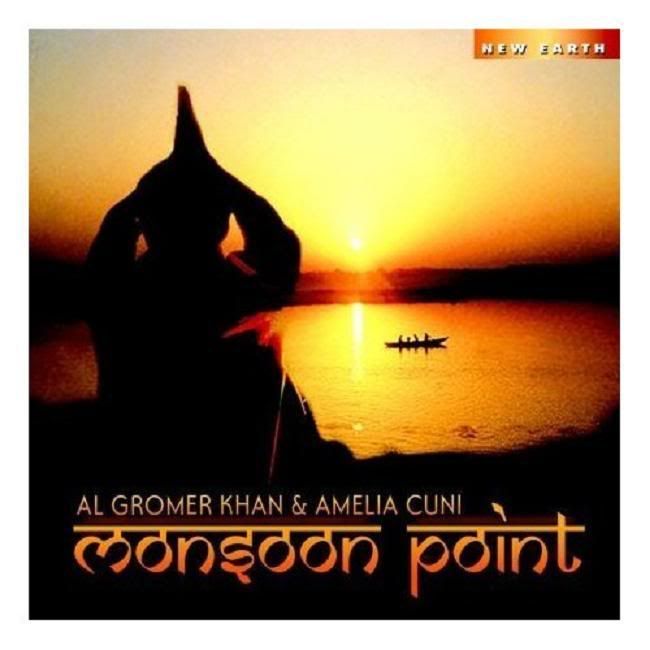 Track Listing
1.Monsoon Point
Download HERE
Attar 1996
Track Listing
1.The Wind At Jabal Musa
2.I Am Not That Rose
3.Aires de Cadiz
4.The Allah Cup
5.Le parfum Khus
6.Eros And Denial
Download HERE
With Kai Taschner - Black Marble & Sweet Fire 1996
Track Listing
1. Ghazal De Savoy
2. Bahadur Shah's Last Poem
3. Black Marble And Sweet Fire
4. Prayer For X
5. Boot And Paisley
6. Night Crossing
7. Mercedes (The Passion Of The Late Nizam)
Download HERE
Download HERE
Space Hotel 1997
Track Listing
01. La Chanson De La Rose
02. Dance The Hadra
03. The Wayfarer
04. Vilayat's Song
05. Utopia Al-Kahira-Beautiful Future
06. Mast Africaine
07. The Samarkand Run
08. How Can We B Sure?
Download HERE
Download HERE
Konya 1997
Track Listing
1.Konya
2.Anahat 841
3.Eastern
4.Konya
Download HERE
Kamasutra Experience 1999
Track Listing
1. Mahal
2. Door of the Minbar
3. Paisley in Meherabad
4. Silent Voice
5. Atma Drum
6. The King's Chamber
7. A Hundred Moons
8. Mahal Recall
9. Isfahan Green
Download HERE
Download HERE
Almond Blossom Day 2000
Track Listing
1.Almond Blossom Day
Download HERE
The God Perfume II 2000
Track Listing
1.Opal Moon
2.Black Princess
3.The Paisley Handicap
4.Ghaz?l
5.Crystal Night Prayer
6.White Marble Reverence
Download HERE
Download HERE
Lexus 2001
Track Listing
1.Venus In Wasteland
2.Air Wave
3.Shafaq
4.Urban Deo
5.Procession, The
6.Bermondsay
7.Latif Plaza
8.Lexus
9.Numa Zone
Download HERE
Download HERE
Sufi 2002
Track Listing
1. Khanqah
2. Moderate Mast Near Motor Station
3. Zikr
4. Futura
5. Hal-Fez
6. Tanyet
7. Ya Aziz (Ambient-Adagio-Alap)
8. The Crowning Of H.S.
9. Dargah
Download HERE
Download HERE
With Klaus Wiese - The Alchemy of Happiness 2005
Track Listing
1.The Alchemy of Happiness
Download HERE
Turya 2006
Track Listing
1.Tardeo
2.Stamboul Train'
3.The Quiet World of Shree Nityananda
4.Kubra
5.Die Heiligsprechung des Helmut S.
6.The Paisley Handicap
7.Turya
Download HERE
Download HERE